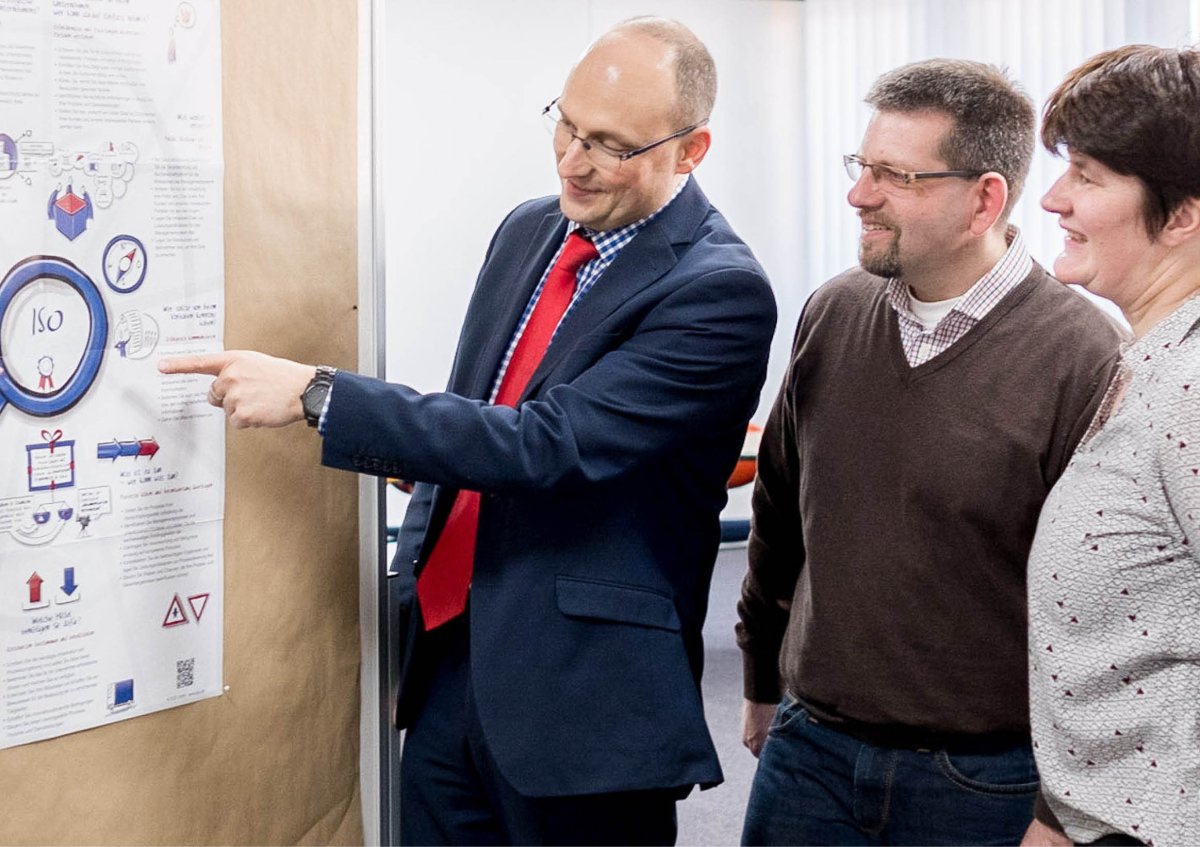 High product and service quality
ensured by ISO certifications
We were certified as per ISO 9001 in 1996 and per ISO 14001 in 2001. The certification of our management systems is very important for us as it ensures that our business processes comply with the high international quality and environmental management standards.
ISO 9001:2015 - Quality Management System

Effective quality management systems are characterised by clear business strategies and targets, efficient and transparent processes, measurable results and ongoing improvement. They increase customer satisfaction, establish clear responsibilities, motivate the employees, reduce costs through the avoidance of errors, increase the competitiveness of the company, reduce risks and enhance the image of the company.
ISO 14001:2015 - Environmental Management System

The environmental management system is a tool for the responsible, continuous improvement of the protection of the environment. It offers competitive advantages and helps to future-proof the company. A certificate as per ISO 14001 is globally recognised proof of a successful, working environmental protection scheme which focuses on continuous improvements, the avoidance of a negative environmental impact and proof of legal compliance.