Hazardous substance management
Health and safety considerations have top priority when it comes to handling hazardous substances.
The handling of chemicals and other substances is a common source of hazards, especially in technical areas. Non-compliance with the specified handling instructions can lead to accidents and serious consequences for the health of the persons involved. Powerful cleaning agents, lubricants and technical sprays sometimes contain substances that may have a harmful effect on human health, animals and the environment, especially if they are used in incorrect doses.
Based on their hazardous characteristics, these mixtures, which are also known as hazardous substances, are classified in accordance with the German Ordinance on Hazardous Substances and must be labelled accordingly.
Numerous regulations and recommendations help us to protect our own health and safety and that of our workforce. However, hardly anyone knows all of the hazardous substances or safety regulations.
How do you need to label hazardous substances?

How do you transport and store auxiliary materials and cleaning agents safely?

How do you inform and protect your employees?
If you have questions concerning the transport, handling, use or processing of auxiliary materials, we are there to assist you! We assume responsibility for the handling of hazardous substances and help you to take appropriate measures.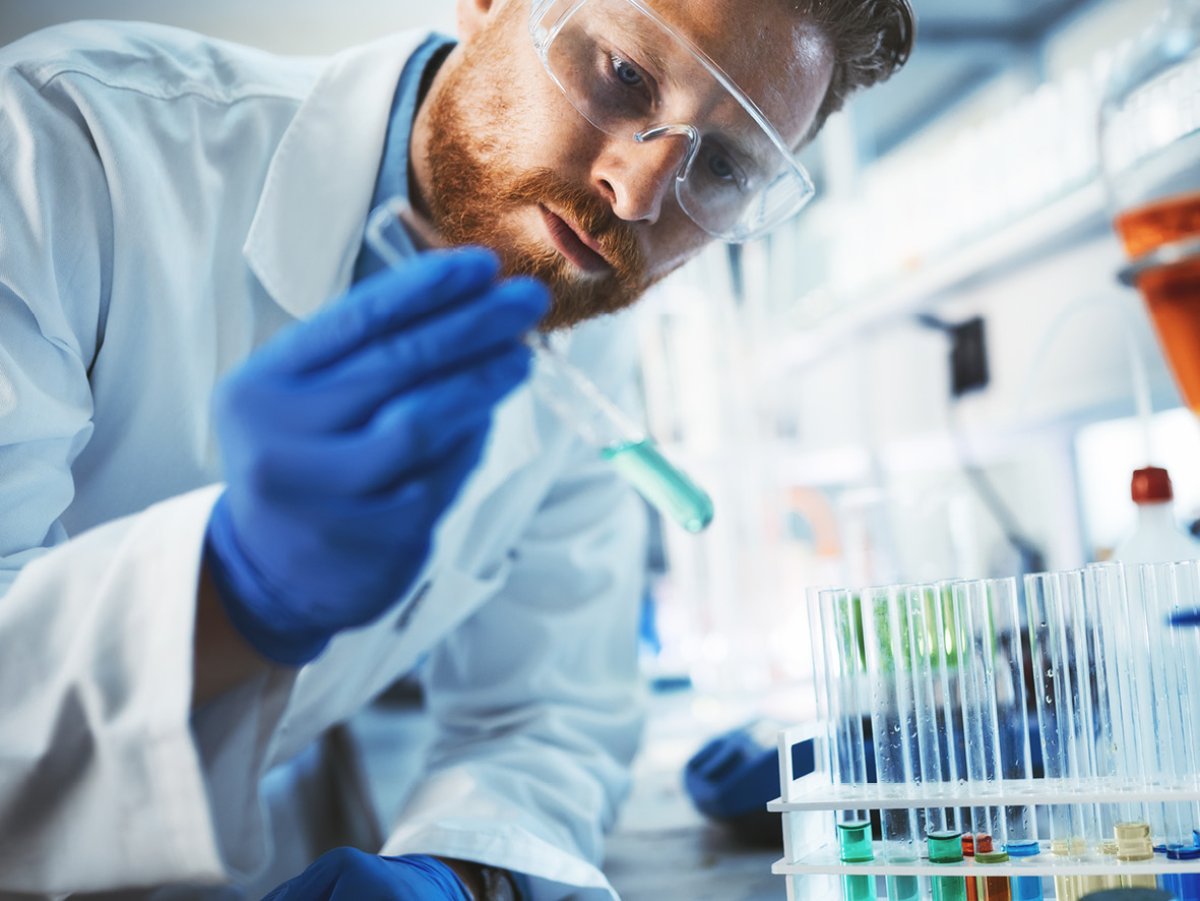 REACH
REACH – the European regulation concerning chemicals, which came into effect in 2007, stands for Registration, Evaluation and Authorisation of Chemicals.
The aim of the regulation is to provide extensive information about the risks and hazards associated with the handling of hazardous substances to ensure a higher level of protection of humans and the environment. Our aim is to minimise your health risk.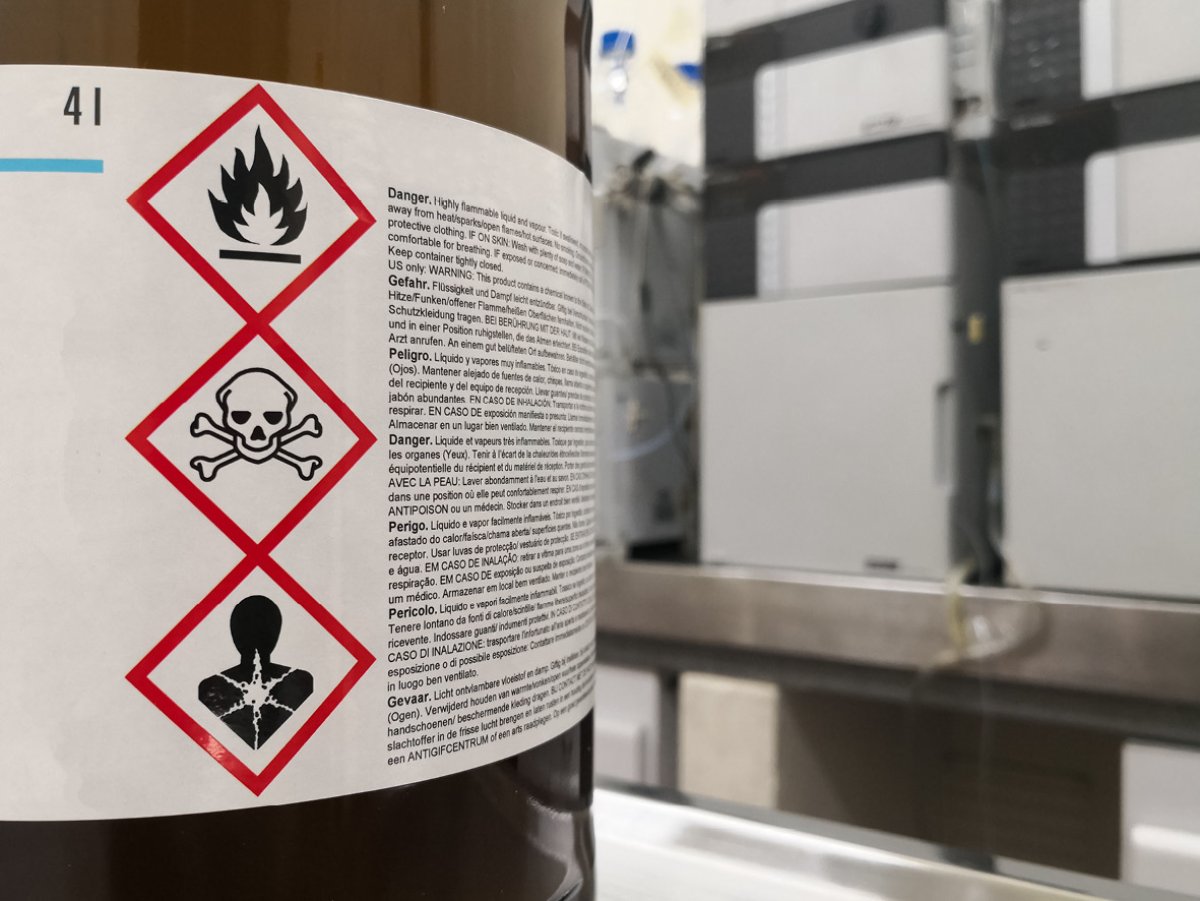 Identification of hazardous substances
Hazardous substances must be labelled accordingly to ensure their correct identification.
The labelling of hazardous substances is specified in the EC regulation 1272/2008 (also known as GHS or CLP regulation). GHS labelling (including a hazard pictogram and the applicable hazard and safety statements) became mandatory on 1 June 2015. The aim of the regulation is to identify hazardous chemicals and inform their users about the associated hazards based on standard pictograms and phrases on the packaging or labels as well as with the aid of safety data sheets. The aim of the global system is to harmonise the level of protection of human health and the environment as well as to ensure a high level of transparency and comparability.
Storage of hazardous substances
The storage of flammable substances or of those that are hazardous to water is subject to particularly stringent safety requirements. In this context, compliance with a range of regulations is important. In Germany, these regulations include:
Federal Water Act (Wasserhaushaltsgesetz, WHG)
Ordinance on Industrial Safety and Health (Betriebssicherheitsverordnung, BetrSichV)
Technical Rules for Hazardous Substances (Technische Regeln Gefahrstoffe, TRGS)
Ordinance on Hazardous Substances (Gefahrstoffverordnung, GefStoffV)
General Administrative Regulation on Substances Hazardous to Waters (Verwaltungsvorschrift wassergefährdende Stoffe, VwVwS)
Substances hazardous to water are classified in 3 water hazard classes (Wassergefährdungsklassen, WGK):
WGK 1 (slightly hazardous to water)
WGK 2 (obviously hazardous to water)
WGK 3 (highly hazardous to water)
Safety data sheets
We provide you with safety data sheets for all of our chemical products and hazardous substances. These safety data sheets include information about the safe handling of hazardous substances and on their inherent health and environmental hazards.
You can find the safety data sheets in our eShop in the "Downloads" section of the corresponding product page.
Standard operating procedures
In accordance with §14 GefStoffV, employers are obliged to inform their employees about the potential hazards concerning the handling of hazardous substances. This can be realised in the form standard operating procedures including information about the relevant health or environmental hazards, protection measures, rules of conduct or information about the correct conduct in case of danger, etc. Standard operating procedures must be prepared for biological agents, hazardous substances (e.g. dangerous preparations), machines and technical systems. Their aim is the prevention of accidents and health hazards.
Advantages of standard operating procedures:
They include a systematic summary of the most important safety aspects.
They make training and instructing the employees easier, as the most important information is presented in the form of concise instructions.
They provide an easy means for the employees to refresh their knowledge about important protective measures and rules of conduct.
They ensure legal compliance for the employers/supervisors as they enable them to fulfil the relevant legal requirements.
It is important to prepare the standard operating procedures based on the specific situation on site and to have them signed by the employer/superior to make them legally binding for the employees. In this context, they play an important role in terms of the relevant labour legislation.
Training obligation for PU products containing diisocyanates as of 24 August 2023
With the new training obligation for commercial users of PU products containing diisocyanates, such as adhesives and sealants, there is a new regulation from the area of the REACH Regulation. Learn more about the possibilities and our detailed training guide here.
View training information
Do you have questions concerning the management of hazardous substances?

Please do not hesitate to contact our hazardous substance management team. We would be pleased to help you!
Mail: gefahrgut@technolit.de | Tel. + 49 66 48 69 0