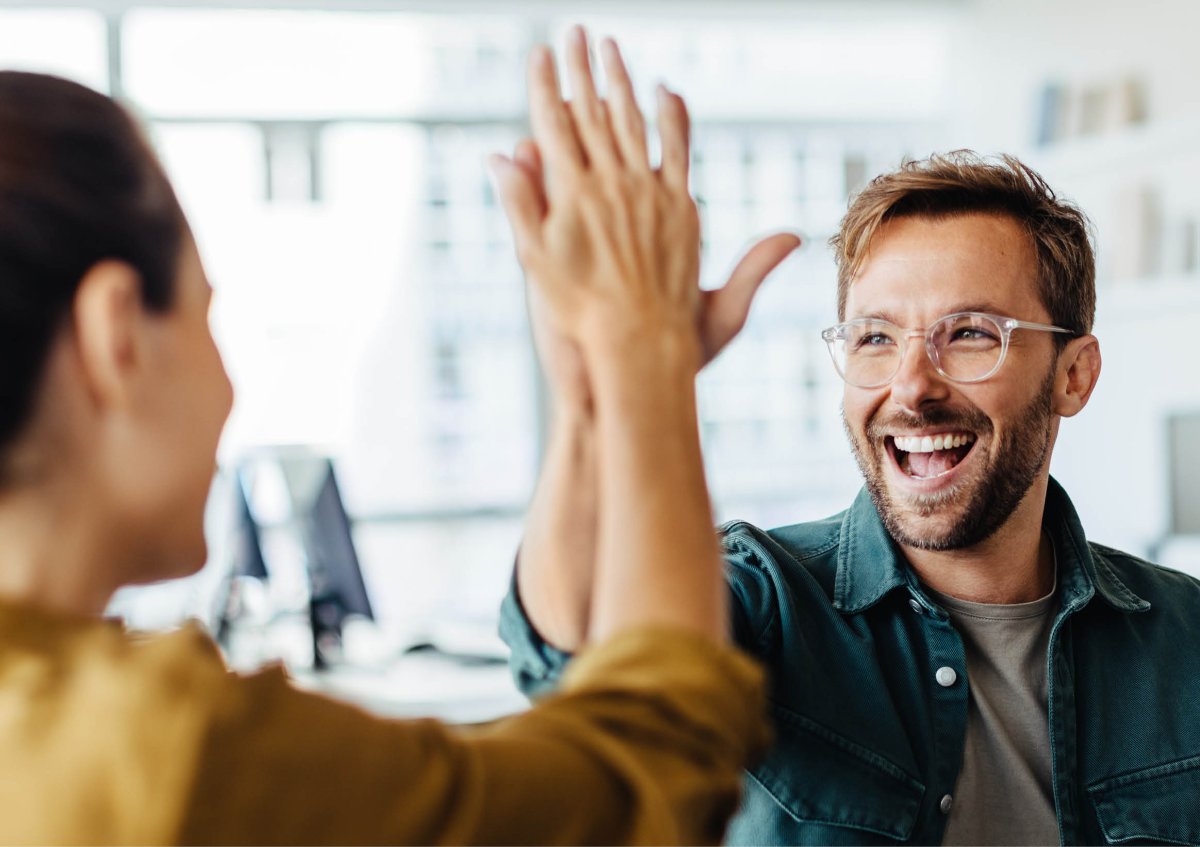 A competent and motivated workforce is essential to us!
We value our employees as they are our most important asset. We see ourselves as a "family" in which we strive for mutual respect, transparency and integrity. We truly live the sense of "we" throughout the entire company. We value every single person and encourage the development of their personality and abilities. The continuous education and training of our employees is the foundation of our success. We connect people and teams effectively and regard this as a crucial factor for success as it gives our employees room to work on their own authority and help shape our business processes.
Our TECHNOLIT field agents play a particularly important role. Joint teams from different divisions work hand in hand for mutual success. Our employees can rely on one another, act in concert and enjoy their creative freedom, which opens up a wealth of opportunities – for workshop experts, communication talents, technology enthusiasts and newcomers alike.
We at TECHNOLIT do everything to ensure that your job is not "just a job". We want you to be proud of your work and perceive it as a gratifying and positive part of your life. We are convinced that an optimum work-life balance is essential for you to reach your full potential. TECHNOLIT offers you comprehensive monetary and non-monetary benefits that ensure a secure future, good health and happiness in your everyday working life.
Standing by our beliefs and relying on one another –
these are the values that form the basis for mutual cooperation
Responsibility and trust
We see ourselves as a network.

This is why we do not hold individual departments or persons responsible. Instead, we bear and share responsibility jointly throughout the company.
We take responsibility and make decisions independently.

We use the joint targets, values and principles of TECHNOLIT as a basis for orientation in doing so.
We know that our actions have a direct effect on others.

This is why we rely on communication and close contact to ensure a sense of integration and community.
We cooperate based on trust.
We do not need a lot of red tape as we know that everyone fulfils their tasks responsibly. This approach works because we consistently derive and demand action when problems arise and adjustments are necessary.
Freedom
By conceiving a common vision, the tasks and responsibilities of each individual are linked to a meaning.
We work on a shared vision.
Not by giving instructions, but by sharing information, encouraging cooperation and creating freedom, we empower each other to follow our own path to achieving our goals.
Transparency
We consider power games a waste of time and energy.
We enable and encourage transparency on all levels.
This is how intelligence can flow. By taking power games out of the equation, we pave the way for flexibility and success. Competence is more important than hierarchy when it comes to successful cooperation.
Performance
We are motivated to excel.
We love what we do and this is why success comes easy to us. We motivate others, thereby strengthening one another. We are convinced that our colleagues do their best every single day and we support them if they ever struggle.
Success
We use joint agreements on objectives to define what success looks like and how it can be achieved. In this context, it is the relation, i.e. the next achievable (feasible) success, that is important, not the maximum profit. Based on this principle, people can reach their maximum potential and experience personal success.
We consider real recognition for excellent performance as a share in success.
Success and pride are rooted in growth and quality. We do justice to our corporate responsibility and create security for our employees.
When will you join the TECHNOLIT family?
Benefit from the wealth of opportunities at the heart of our company and apply online. We look forward to meeting you!
Join the TECHNOLIT family
Code of conduct
Our code of conduct describes the values that are important to us and how we would like to work together with you today and in the future. We want to transform values into our common values.
Our code of conduct commits us to abide by the applicable laws, accept ethical values and act sustainably, anytime and anywhere.
Learn more about our code of conduct